Dirty Telescope
(Resident Evil 7 Biohazard)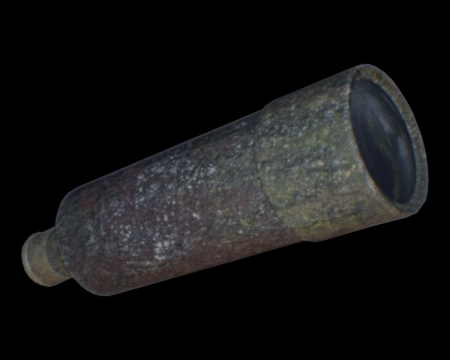 It seems to have been fitted with a polarizing filter. The dirt on it makes it hard to see through.
A small telescope covered in vile substance.
This is one of the puzzle items of the "Happy Birthday" test concocted by Lucas. However, you need clean the telescope before you can see through it. In order to do this, you need to stand in the space between the
Party Room
and the
Cake Room
that triggers the automatic shower mechanism and equip the telescope to allow the water to clean the lens. Once it is clean it becomes the
Telescope
.
| | |
| --- | --- |
| Category | Item (Object, tool or key) |
Location
Toilet - Testing Area 1F

Easy

Inside the toilet itself. First you need to flush the toilet, then examine the bowl.

View location

|

Show on map

Toilet - Testing Area 1F

Normal

Inside the toilet itself. First you need to flush the toilet, then examine the bowl.

View location

|

Show on map

Toilet - Testing Area 1F

Madhouse

Inside the toilet itself. First you need to flush the toilet, then examine the bowl.

View location

|

Show on map

There are no locations to show for this mode. The following modes are applicable: