Resident Evil Remake
S.T.A.R.S. investigation helicopter missing
Arclay Mountains, Raccoon City
A spokesperson at the Raccoon City Police Department reported that an investigation helicopter of the special task force S.T.A.R.S. Bravo team is missing.
According to the announcement from the Raccoon City Police Deaprtment, the team was sent to investigate the Arclay Mountain and Raccoon forest area, where a number of people have been reported missing. Contact with the team has been lost since the last communication before dawn.
The Raccoon City Police Department suspects the team has been involved in some trouble. Now it will send the S.T.A.R.S. Alpha team to investigate and collect information from witnesses.
Recently there have been a number of bizarre murders reported near Raccoon City. This incident is likely to make Raccoon City residents feel even more uneasy.
The special task force S.T.A.R.S. (Special Tactics and Rescue Service) was founded in 1996 under control of the Raccoon City Police Department to counteract increasing city terrorism and other crimes.
Game objective
Your ultimate objective is to escape from the mysterious mansion alive!
Can you survive the horror?
Beware the traps and mutant beasts infesting the landscape.
Solve hair-raising puzzles hidden throughout the mansion.
Turn out the lights, lock the doors... live the Nightmare!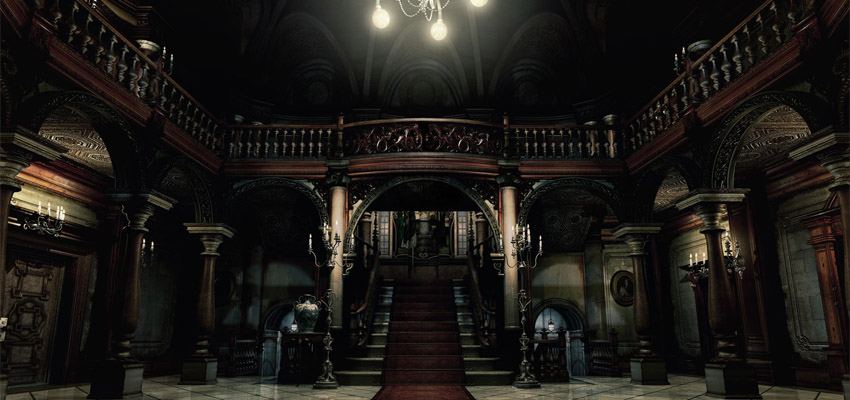 Releases
| Title | Platform | Region | Release date |
| --- | --- | --- | --- |
| Biohazard | Nintendo GameCube | Japan | 22 March 2002 |
| Resident Evil | Nintendo GameCube | North America | 30 April 2002 |
| Resident Evil | Nintendo GameCube | Europe | 13 September 2002 |
| Biohazard Wii Edition | Nintendo Wii | Japan | 25 December 2008 |
| Resident Evil Archives - Wii Edition | Nintendo Wii | North America | 23 June 2009 |
| Resident Evil Archives - Wii Edition | Nintendo Wii | Europe | 26 June 2009 |
| Biohazard HD Remaster | Sony PlayStation 3 | Japan | 27 November 2014 |
| Biohazard HD Remaster | Sony PlayStation 4 | Japan | 27 November 2014 |
| Biohazard HD Remaster | Microsoft Xbox 360 | Japan | 27 November 2014 |
| Biohazard HD Remaster | Microsoft Xbox One | Japan | 27 November 2014 |
| Biohazard HD Remaster | PC | Japan | 27 November 2014 |
| Resident Evil HD Remaster | Sony PlayStation 3 | North America | 20 January 2015 |
| Resident Evil HD Remaster | Sony PlayStation 4 | North America | 20 January 2015 |
| Resident Evil HD Remaster | Microsoft Xbox 360 | North America | 20 January 2015 |
| Resident Evil HD Remaster | Microsoft Xbox One | North America | 20 January 2015 |
| Resident Evil HD Remaster | PC | North America | 20 January 2015 |
| Resident Evil HD Remaster | Sony PlayStation 3 | Europe | 20 January 2015 |
| Resident Evil HD Remaster | Sony PlayStation 4 | Europe | 20 January 2015 |
| Resident Evil HD Remaster | Microsoft Xbox 360 | Europe | 20 January 2015 |
| Resident Evil HD Remaster | Microsoft Xbox One | Europe | 20 January 2015 |
| Resident Evil HD Remaster | PC | Europe | 20 January 2015 |