Incinerator Room Memo
(Resident Evil 7 Biohazard)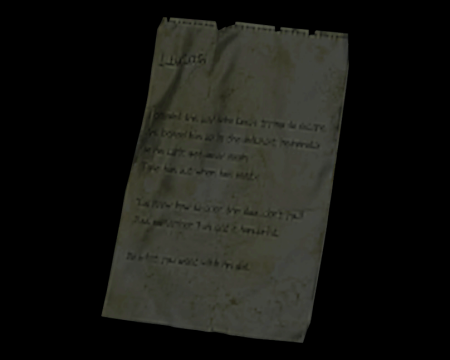 Transcript
Lucas,

I caught the guy who keeps trying to escape. I've locked him up in the leftmost incinerator so he can't get away again. Take him out when he's ready.

You know how to open the door, don't you? Just remember: 3 a's and a handprint.

Do what you want with his girl.
Location