Cubic Device
(Resident Evil 4 Remake)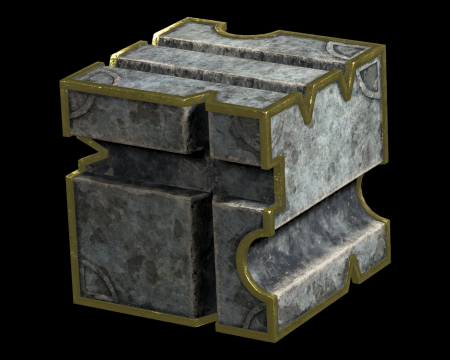 A cube-shaped object with brass along its edges. Grooves are engraved into each side.
This ornate object is actually a key that can be used to unlock the various Square Lock Boxes scattered throughout the castle. However, in order for this "key" to be inserted into a box, it will need to be rotated so the shape of its edges align with shape of the hole for a given box, and each box's hole has a different shape.
The Square Lock Boxes can be found in the following locations:
Category
Item (Key item)
Sell price
4,000 pesetas
Sellable from Chapter 13.
Location
Armory 1F Entry - Castle Grand Hall 1F

Standard

Inside the large treasure chest in the west corner of the passage.

View location

|

Show on map

There are no locations to show for this game mode. The following game modes are applicable: