Red Herb
(Resident Evil Zero)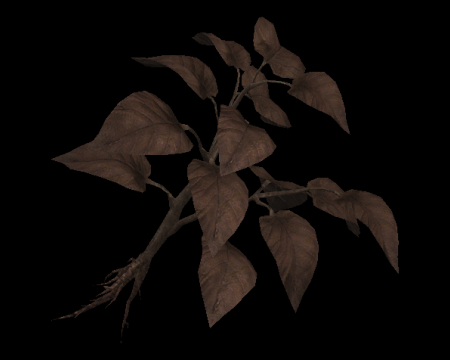 An herb native to this area. It can be combined with other herbs to increase their potency.
One of three different herbs found growing in pots around the Training Facility and surrounding area.
A herb that has no use on its own, but enhances the effect of the
Green Herb
when combined, creating the
Herbal Mix (G+R)
.
| | |
| --- | --- |
| Category | Item (Recovery item) |
Statistics
| Game mode | Sum total |
| --- | --- |
| Easy | 24 |
| Normal | 12 |
| Hard | 11 |
Location
Bathroom - Training Facility 1F

Easy

1 Red Herb - On the floor next to the cubicles in the south west corner of the room.

View location

|

Show on map

Bathroom - Training Facility 1F

Hard

1 Red Herb - On the floor next to the cubicles in the south west corner of the room.

View location

|

Show on map

Main Hall - Training Facility 1F

Easy

1 Red Herb - On the floor, next to the desk with the typewriter, in the north east corner of the hall.

View location

|

Show on map

Main Hall - Training Facility 1F

Normal

1 Red Herb - On the floor, next to the desk with the typewriter, in the north east corner of the hall.

View location

|

Show on map

Main Hall - Training Facility 1F

Hard

1 Red Herb - On the floor, next to the desk with the typewriter, in the north east corner of the hall.

View location

|

Show on map

Kitchen - Training Facility 1F

Easy

1 Red Herb - On the bench next to the fridge in the north east corner of the room.

View location

|

Show on map

Fountain Area - Training Facility 3F

Easy

1 Red Herb - On the ground near the fountain.

1 Red Herb - On the ground next to the eastern wall.

1 Red Herb - On the ground next to the seat next to the western door.

View location

|

Show on map

Boiler Room - Training Facility 1F

Easy

1 Red Herb - On the floor behind the boiler in the north eastern area of the room.

View location

|

Show on map

Boiler Room - Training Facility 1F

Normal

1 Red Herb - On the floor behind the boiler in the north eastern area of the room.

View location

|

Show on map

Bunk Room B - Facility Basement B2

Easy

1 Red Herb - On the floor in the south west corner of the room.

View location

|

Show on map

Old Laboratory - Training Facility 2F

Easy

1 Red Herb - On the floor of the small glass room on the north side of the room.

View location

|

Show on map

Old Laboratory - Training Facility 2F

Normal

1 Red Herb - On the floor of the small glass room on the north side of the room.

View location

|

Show on map

Old Laboratory - Training Facility 2F

Hard

1 Red Herb - On the floor of the small glass room on the north side of the room.

View location

|

Show on map

Outside Area - Laboratory 1F

Easy

1 Red Herb - On the ground near the elevator in the north west area.

1 Red Herb - On the ground behind the church. You need to get on the other side of the locked gate to retrieve it.

View location

|

Show on map

Outside Area - Laboratory 1F

Normal

1 Red Herb - On the ground behind the church. You need to get on the other side of the locked gate to retrieve it.

View location

|

Show on map

Outside Area - Laboratory 1F

Hard

1 Red Herb - On the ground behind the church. You need to get on the other side of the locked gate to retrieve it.

View location

|

Show on map

Turntable Control Room - Factory 1F

Easy

1 Red Herb - On the floor next to the inaccessible trap door in the south west corner of the room.

View location

|

Show on map

Generator Room 2F - Treatment Plant B5

Easy

1 Red Herb - On the floor on the north side of the walkway.

View location

|

Show on map

Air Regulator Room - Treatment Plant B6

Easy

1 Red Herb - On the floor opposite the door in the south west corner of the room.

View location

|

Show on map

Air Regulator Room - Treatment Plant B6

Normal

1 Red Herb - On the floor opposite the door in the south west corner of the room.

View location

|

Show on map

Air Regulator Room - Treatment Plant B6

Hard

1 Red Herb - On the floor opposite the door in the south west corner of the room.

View location

|

Show on map

Maintenance Area - Treatment Plant B7

Easy

1 Red Herb - On the ground in the south west corner of the area.

View location

|

Show on map

Maintenance Area - Treatment Plant B7

Normal

1 Red Herb - On the ground in the south west corner of the area.

View location

|

Show on map

Storage - Treatment Plant B9

Easy

1 Red Herb - On the floor next to the shelves in the south east corner of the room.

1 Red Herb - On the floor next to the cargo elevator in the north west corner of the room.

View location

|

Show on map

Storage - Treatment Plant B9

Normal

1 Red Herb - On the floor next to the shelves in the south east corner of the room.

View location

|

Show on map

Storage - Treatment Plant B9

Hard

1 Red Herb - On the floor next to the shelves in the south east corner of the room.

View location

|

Show on map