Boat Key
(Resident Evil Village)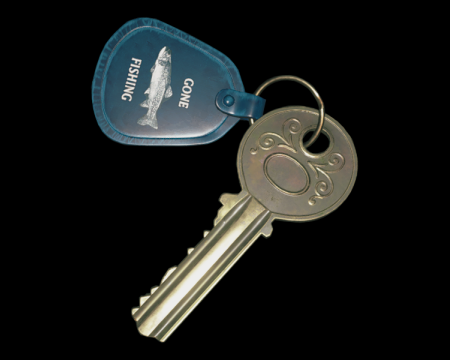 A key needed to start the motorboat.
A silver key with a blue keyring.
This key is needed to operate the motorboat parked in the reservoir's
East Jetty
so you can drive it to access the
West Jetty
.
Location
Underground Cavern - Moreau's Reservoir B1

Hanging on the wall inside the small shack on the east side of the main chamber.

View locationShow on map

There are no locations to show.