Arms Flask
(Resident Evil Village)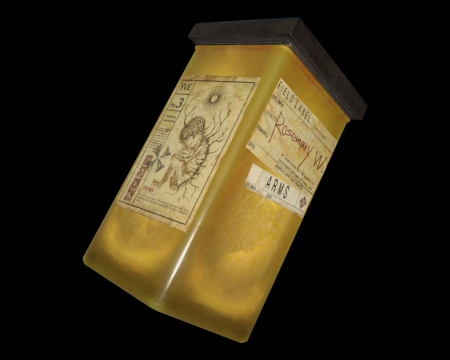 A glass container with the mermaid crest. It has a label with Rose's name and the word "arms."
This is one of four flasks said to each contain a body part of Ethan's daughter Rose. This one was entrusted to
Salvatore Moreau
and apparently contains Rose's arms.
You need to use this and the three other flasks on the central pedestal in the middle of the
Village Altar
.
Location
Moreau's Underground Study - Moreau's Reservoir B1

Acquired automatically when you squeeze through the gap at the top of the stairs on the west side of the area.

View location

|

Show on map

There are no locations to show.