Moreau's Diary of Experiments
(Resident Evil Village)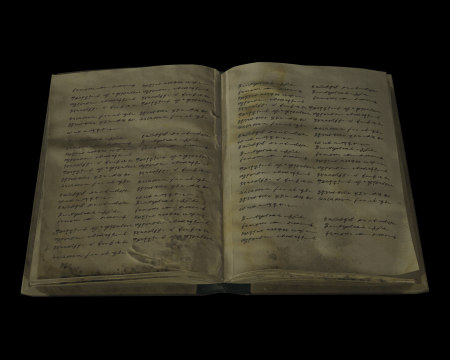 Transcript
Mother Miranda gave me a mountain.

Now I can do lots and lots of Cadou experiments.

This is my secret special laboratory.

I did 3 Cadou experiments today.

But they all went pop and made a mess.

I put in the Cadou and then I tried putting wolf blood from a needle into the spine.

The person wriggled a lot and then killed my assistant.

I could not hold it down so I put it in a cage. Now I have to feed it.
Location