Salazar Family Chronology
(Resident Evil 4 Remake)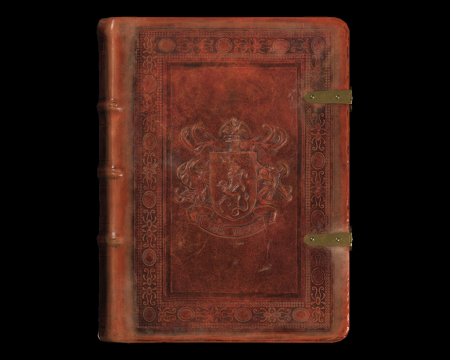 Transcript
The Salazar family line has come to an end.

In order to cure Ramón's sickness, his mother Catalina invited the devil into their home.

Inscribed is a brief history of the members that solidified this prestigious bloodline.

1st Gen. Count Gregorio, The Conqueror
Gregorio led his men to eradicate the evil that befell the castle. Recognized for his bravery, he was awarded the title of Count and entrusted to keep the demons sealed for generations to come.

2nd Gen. Count Hipólito, The Sealer
With great effort, Hipólito sealed away the plague of demons that emerged from the depths of the earth. He succumbed to wounds sustained in battle.

3rd Gen. Count Gregorio, The Architect
Driven by irrational paranoia, Gregorio squandered his vast fortune on excessive castle defenses and strange, elaborate contraptions.

4th Gen. Count José Alonso, The Tranquil
Alonso endeavored to restore the family's honor.

5th Gen. Count Alejandro, The Lavish
Playful at heart, Alejandro had a courtyard and ballroom erected before his untimely death.

6th Gen. Countess María Isabel, The Lady
Alejandro's widow. Countess Isabel had a long reign before her death at age 90.

7th Gen. Count Diego, The Severe
Similar to his predecessor, Diego was exceedingly strict. He was murdered at the hands of a devil.

8th Gen. Count Ramón
His illness should have taken him.
Location
There are no locations to show for this game mode. The following game modes are applicable: