Librarian's Note
(Resident Evil 4 Remake)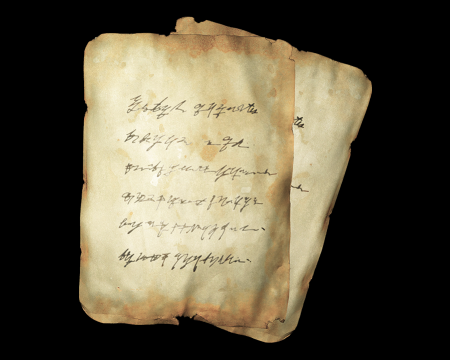 Transcript
The insignia!

The key to getting out of this confounded place is the

Salazar Family Insignia

.

To find it, I must venture to where that cursed armor awaits—the

Underground Mausoleum

.

Oh, merciful Lord!

Enact your righteous justice upon the wicked usurper, the maniacal monster—Ramón Salazar!

And may your blessed

blue light

protect your forever faithful servant.