David's Memo
(Resident Evil 3: Nemesis)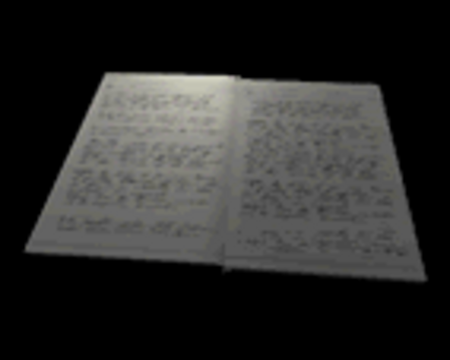 A note written by a member of the R.P.D., and his experience and final moments during the outbreak.
Transcript
DAVID'S MEMO

My sanity is at its end... I still can't believe this is happening. We lost another man yesterday. Meyer; one of our better marksmen. He saw me panic once we were overrun by the zombies, but he came back to save me.

But when the time came to return the debt, I ran.

I can still hear him calling out my name. I can still hear the screams coming from behind. The sound of his flesh being stripped from its bones. I was afraid... terrified...

It's the 27th. The fight to stay alive continues. I took out several zombies who managed to break through the barricades. Now I'm cutting through the chill with whisky, unloading my Mossberg on anything undead. That shotgun's become a close friend of mine. I've blasted many a zombie into fertilizer with it.

We've lost 13 men as of yesterday. In 3 hours, we'll bicker over trivial things in the meeting room. It's a total waste of time. When I finish this bottle, my old friend Mossberg will be turning one last body into fertilizer.

Peace at last.

I can hardly wait...
Location
There are no locations to show for this game mode. The following game modes are applicable: