Brad Vickers
(Resident Evil 3: Nemesis)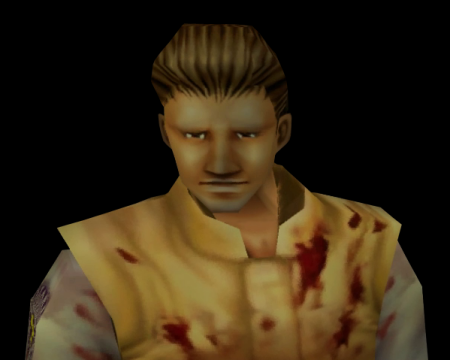 The helicopter of the S.T.A.R.S. Alpha Team finds himself caught right in the middle of the disaster that has struck Raccoon City. He's desperately trying to find refuge as he flees from the monsters infesting the streets of the city, especially since he's convinced he is being stalked by one monster in particular.
This is actually the first time you get to see Brad alive and in the flesh, unfortunately you don't get to see him alive for very long. His instincts were spot on when he is attacked by
Nemesis
outside of the
Police Station
. He meets a grizzly death by having a tentacle ripped through his neck.
Location
There are no locations to show for this mode. The following modes are applicable: