About the Power Regulator
(Resident Evil Zero)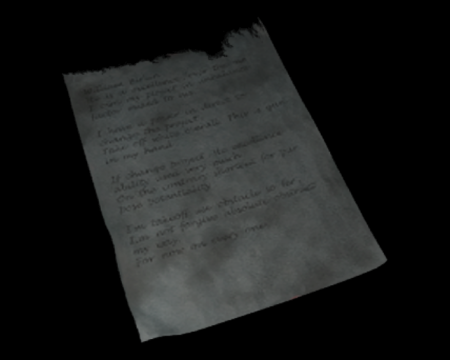 A simple information file.
Transcript
About the Power Regulator

Due to the recent lightning strike, the power regulator continues to be inoperative.

It wouldn't really matter about the power, except for the fact that the boiler room equipment is on the same grid.

The equipment is so run down. I'll probably have to have it fixed up all the time.

If you wish to exit rapidly set the indicator to 70.

Check first though that everything is connected to the chain.
Location
Torture Room B - Facility Basement B1

Normal

On the floor in the south east corner of the room.

View location

|

Show on map

There are no locations to show for this mode. The following modes are applicable: