A Verse of Poetry
(Resident Evil Zero)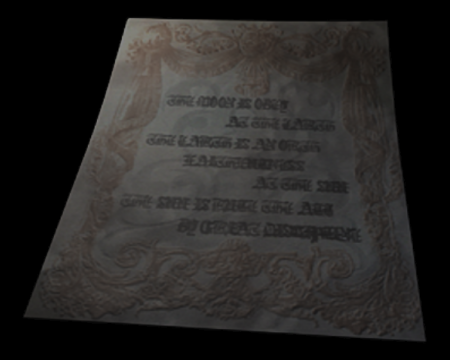 This small poem gives a clue on how to solve a puzzle.
Transcript
A Verse of Poetry.

The Moon bows to the Earth

The Earth swears loyalty to the Sun

And the great Law of the Sun Governs all things.

This itself is the keystone,

The pointer to glory

All our hands
Cannot open the door to the heaven.
Location
There are no locations to show for this mode. The following modes are applicable: