Sanguis Virginis
(Resident Evil Village)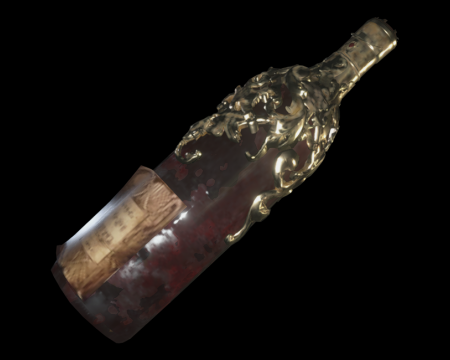 A vintage bottle of wine ornamented with intricate silver flowers. It looks like it was bottled a long time ago.
A very old bottle of very expensive wine. This is
Alcina Dimitrescu's
favourite tipple.
This bottle has a practical use. You need it to open a secret area inside the castle's
Wine Room
by placing it in the bottle holder on the south side of this room.
Location
There are no locations to show.