Maroon Eye Ring
(Resident Evil Village)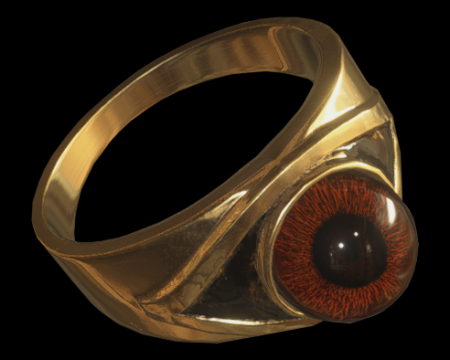 An eye-shaped gem is loosely set in this ring. It looks like it will come out with some effort.
A beautiful ring adorned with a gemstone that has the appearance of an eye.
If you examine this item, you will find that the eye-shaped gem can be removed, giving you the
Maroon Eye
.
Location
There are no locations to show.