Mission Brief
(Resident Evil 4 Remake)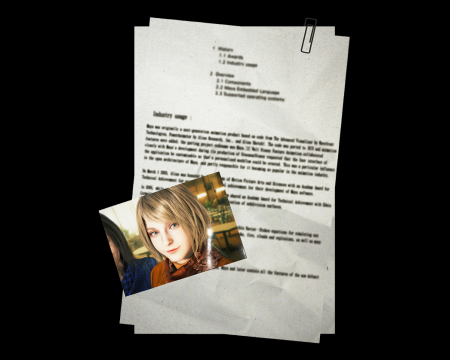 Transcript
[Overview]
Retrieve the kidnapped individual.

[Subject]
Ashley Graham (Age: 20)

Daughter of US president. University student.
See photo for physical appearance.

[Background]
Contact was suddenly lost with the subject as she made her way home from campus. Soon after, she along with her ex-military bodyguards were reported missing.

Upon further investigation, it was determined that she was kidnapped by an organized group and a team was convened.

Our intelligence department has confirmed several sightings of the subject in a remote village located in a mountainous region of Europe.

One agent was specifically chosen for the task.

[Additional Info]
- We have confirmed that the perpetrators received help from an insider. To prevent leaks, this operation will be kept strictly confidential.

- Local law enforcement have been brought on board and are providing assistance.
Location
Inventory

Standard

Inside your inventory at the start of a new game.

There are no locations to show for this game mode. The following game modes are applicable: