Lakeside Map
(Resident Evil 4 Remake)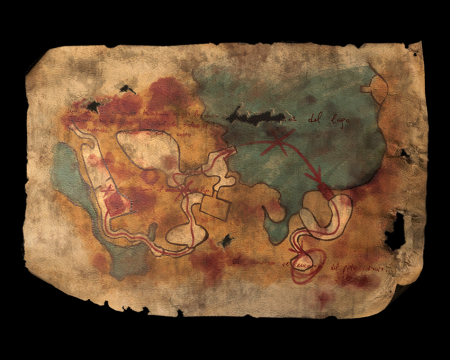 This file reveals that the location of
Ashley Graham
is the
Church
, and also provides a warning of the danger that lurks within the
lake
.
Transcript
Lakeside Map

A pest fro he outsid has ome for the irl. Lock her n the chu ch and ait orders rom ur lord. ntil then, keep the chur door shut.

The

key

ill be held in th

cave

on the ther side the lake.

The monst r will deal ith the fooli h intruder.
Location
Church Courtyard Storage - Village Church, Quarry & Fish Farm

Standard

On the north eastern wall.

View location

|

Show on map

There are no locations to show for this game mode. The following game modes are applicable: