Sleeping Quarters A - Laboratory B4
(Resident Evil 2)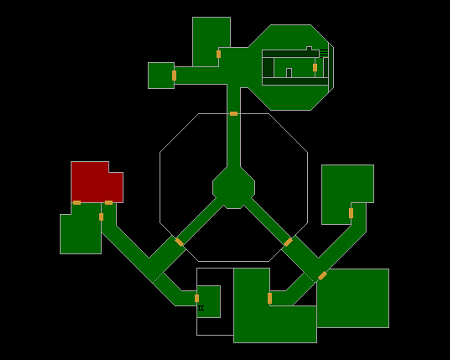 This is one of two sleeping quarters for the employees of the laboratory.
In the north east corner of the room is a console that allows you to release the P-epsilon gas throughout the facility. As detailed in the
P-epsilon report
, this gas has the ability to weaken B.O.W.'s. Whilst this is advantageous in the scenario currently being played, if it's enabled in Scenario A it will carry over into Scenario B and as a result it will cause the
Ivy's
you encounter to be transformed into
Poison Ivy's
.
This room also has an enemy-like obstacle in the corner of the room, namely the
Vines
, which you must destroy in order to gain access to
Sleeping Quarters B
. There are several ways of disposing of these vines:
This place is linked to the following locations:
Sleeping Quarters B
,
West Area
.
Contents