Sept. Inspection (Week 2)
(Resident Evil 2 Remake)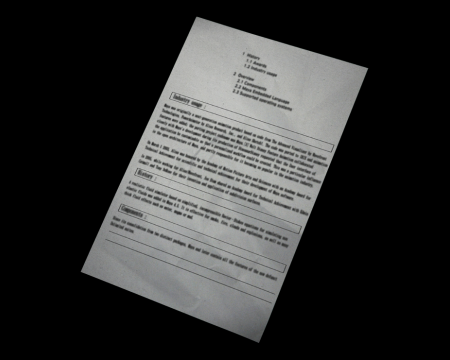 Transcript
With the new

wristband

that's just arrived, we can finally begin our survey of the demolition area.

As to the report from the other day about the

incinerator

, it's nothing really–probably just a large piece of leftover trash. I'll go take a look myself after I wrap up this report.
Location
Incinerator - Sewers Upper

Leon (Standard)

On the bench at the top of the stairs on the north side of the area.

View location

|

Show on map

Incinerator - Sewers Upper

Leon [2nd] (Standard)

On the bench at the top of the stairs on the north side of the area.

View location

|

Show on map

Incinerator - Sewers Upper

Leon (Hardcore)

On the bench at the top of the stairs on the north side of the area.

View location

|

Show on map

Incinerator - Sewers Upper

Leon [2nd] (Hardcore)

On the bench at the top of the stairs on the north side of the area.

View location

|

Show on map

There are no locations to show for this mode. The following modes are applicable: