Sept. Inspection (Week 1)
(Resident Evil 2 Remake)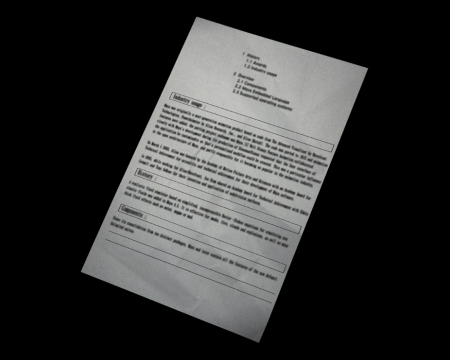 Transcript
I already put in a request last week, but we absolutely must have a replacement

ID wristband

ASAP. We need one to gain access to certain areas of the main facility.

In other words, me and my crew can't get to the places we need to in order to do our job right now, so I don't want to hear anyone accusing us of slacking off.
Location
There are no locations to show for this game mode. The following game modes are applicable: