Proto-Tyrant
(Resident Evil Zero)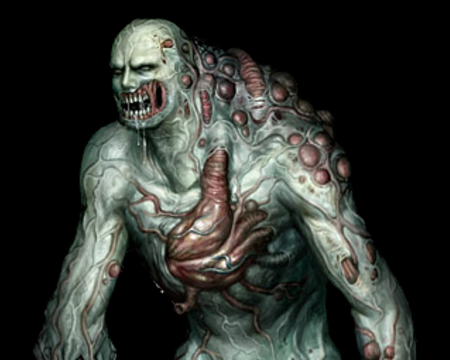 The prototype Tyrant, developed before the T-002. It has the signature claw, however this time its on its right arm. This experiment was unsuccessful in terms of making a B.O.W. Super Soldier, as it lacked intelligence and was "unstable". However, it did prove to be very worthwhile, as the data gathered was used to create the more successful T-002.
This Tyrant somehow manages to escape its Cryotube and come after you in the
Factory
. It occasionally charges at you, so these should be avoided by moving out of the way at the last instant. The second time you encounter it is in the
Treatment Plant
, and the same tactics apply. The
Magnum
is the best weapon to use in both battles, the
Grenade Launcher
with
Acid Grenades
is also good.
| | |
| --- | --- |
| Category | Enemy |
| Code name | T-001 |
Location