Scissors
(Resident Evil Village)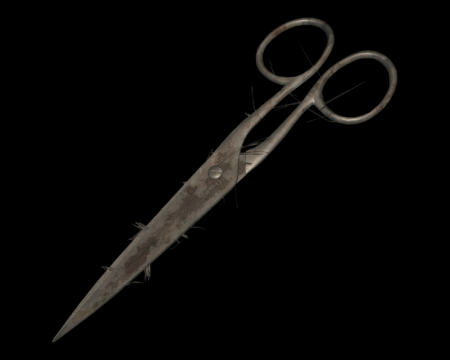 Scissors for cutting hair. They're old but still usable.
A pair of very old yet still very sharp scissors.
These have two uses in House Beneviento:
Use them to cut the bandages blocking the hole in the wall in the Secret Room leading to the Connecting Corridor.

Use them to cut the bandages that are wrapped around the chest of the doll in the middle of the Doll Workshop.

Location
Secret Room - House Beneviento B1

In the hands of the doll standing in the north east corner of the room.

View locationShow on map

There are no locations to show.