Photo of a Strange Bird
(Resident Evil Village)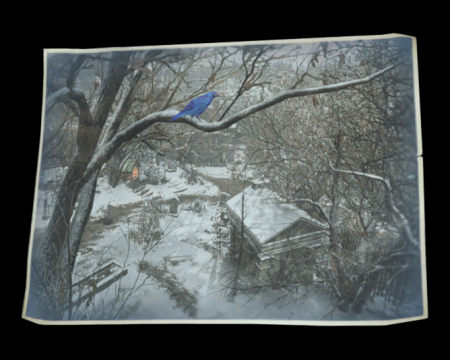 A photo of a bird as blue as the sky. Where was it taken?
A photograph showing a bright blue bird sitting in a tree.
This is one of several photographs you can acquire that shows the location of a rare animal that you can hunt and acquire food items from in order to either sell or create cooking recipes with. This specific photo points you in the direction of a rare blue bird that takes up residence in one of the trees in the village
Graveyard
. Killing it will yield you a reward of a piece of
Juicy Game
.
Location
North Garden - House Beneviento Entry

On the inside wall of the outhouse in the north west corner of the garden.

View location

|

Show on map

There are no locations to show.