Legs Flask
(Resident Evil Village)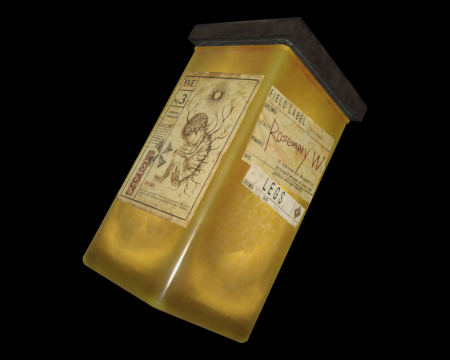 A glass container with the sun and moon crest. It has a label with Rose's name and the word "legs."
This is one of four flasks said to each contain a body part of Ethan's daughter Rose. This one was entrusted to
Donna Beneviento
and apparently contains Rose's legs.
You need to use this and the three other flasks on the central pedestal in the middle of the
Village Altar
.
Location