Iron Insignia Key
(Resident Evil Village)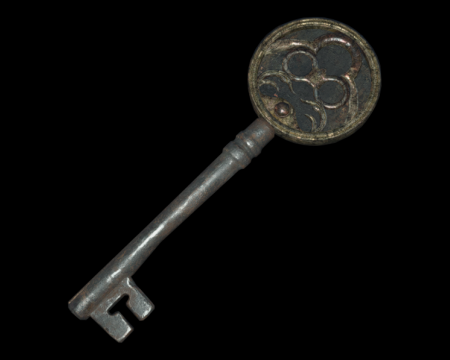 A small, worn key. Seems to have been used a lot.
A small iron key with a unique pattern on its handle.
This key is used in the following places:
Location
Opera Hall - Castle Dimitrescu 1F

Inside the piano on the 1F. You need to play all the notes of the sheet music to reveal it.

View location

|

Show on map

There are no locations to show.