Dimitrescu's Key
(Resident Evil Village)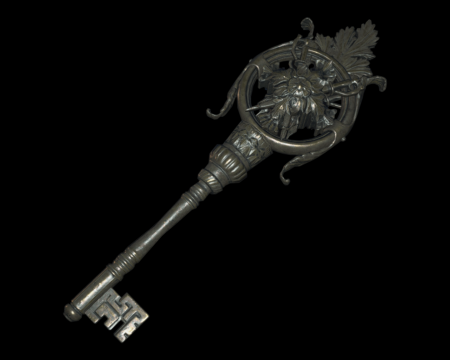 A key decorated with a flower and swords motif.
A key that has a handle adorned with the crest of the Dimitrescu emblem.
This key is used in the following locations inside
Castle Dimitrescu
:
Location
Dimitrescu's Chambers - Castle Dimitrescu 2F

Hanging on the wall in the south west corner of the room.

View location

|

Show on map

There are no locations to show.