Blood Covered Ring
(Resident Evil Village)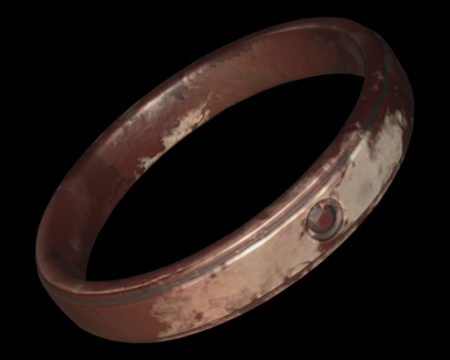 A ring taken from a doll's finger. It's filthy with blood.
A ring that has been covered with blood.
Once you have acquired this ring and have access to the
Medicine Room
, you can use the sink in the corner to wash the blood off it. At this point this ring will reveal itself as
Wedding Ring
.
Location
Doll Workshop - House Beneviento B1

On the left hand of the doll on the workbench in the middle of the room. You need to examine the hand to remove it.

View location

|

Show on map

There are no locations to show.