Mission Briefing
(Resident Evil Village)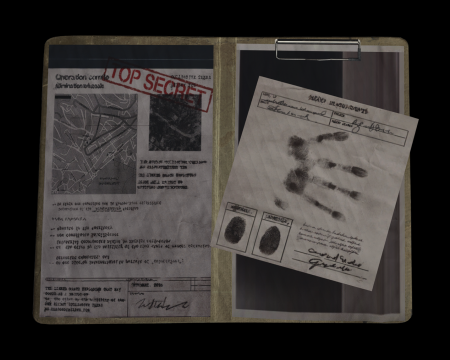 Transcript
Mission Objectives:
- Eliminate target, recover body.
- Secure Rosemary Winters and Ethan Winters.

Move the two Winterses to site C for further investigation.

At least two transport officers to accompany them.
Location
Village Outskirts

On the ground next to where you wake up at the start of the game, next to the overturned vehicle.

There are no locations to show.