Bird and Beast Pilaf
(Resident Evil Village)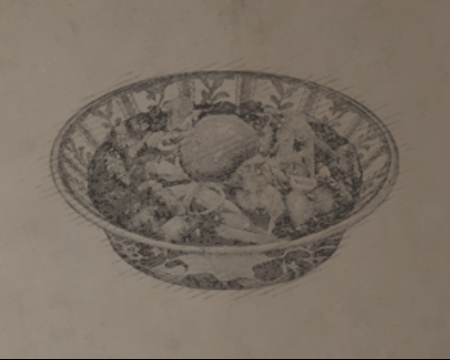 A hearty dish of poultry and meat cooked in rice and stock into a solid meal. Enough to make your entire body feel more sturdy than before.
One of several dishes you can receive from
The Duke
by providing him with various ingredients you find. This specific recipe rewards you with a permanent decrease in the amount of damage you receive when guarding.
The ingredients needed to cook this dish are as follows: