Anti Virus
(Resident Evil Outbreak File #2)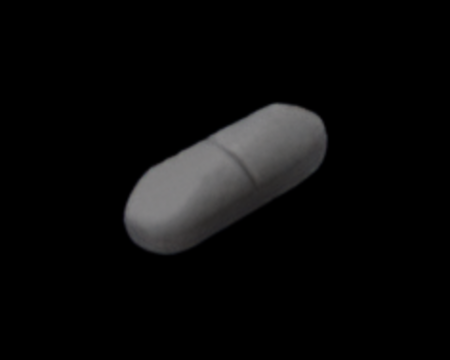 Stops virus' growth for a short time.
A small white pill.
When taken, this pill halts the progression of the virus gauge for a short amount of time. Given that you only have a limited amount of time before the T-Virus infects your body completely, it is advisable to take these as and when you get them to give yourself more time to complete the scenario.
George
can create anti virus pills by combining either a
Mixed Herb (G + B)
or a
Mixed Herb (G + B + R)
with his
Medical Set
.
| | |
| --- | --- |
| Category | Common item (Recovery item) |
Location
Control room - Employee area - Subway B1F

Easy

On the small metal shelves in the middle of the room.

View location

|

Show on map

Main Hall - Police station 1F

Easy

On the ledge opposite the door in the north west corner of the room.

View location

|

Show on map

Main Hall - Police station 1F

Normal

On the ledge opposite the door in the north west corner of the room.

View location

|

Show on map

Rooftop - Police station 2F

Easy

On the wheeled boxes next to the skip in the south west corner of the rooftop.

View location

|

Show on map

Rooftop - Police station 2F

Normal

On the wheeled boxes next to the skip in the south west corner of the rooftop.

View location

|

Show on map

Experimentation chamber - Umbrella research facility

Very Hard

On the floor inside the large cage in the north west corner of the area behind the laser beam wall. You can only access this area once the

Tyrant

has been released from the

observation mezzanine

.

View location

|

Show on map

Special research room - Umbrella research facility

Easy

On the research equipment in the middle of the room.

View location

|

Show on map

Special research room - Umbrella research facility

Normal

On the research equipment in the middle of the room.

View location

|

Show on map

Special research room - Umbrella research facility

Hard

On the research equipment in the middle of the room.

View location

|

Show on map

There are no locations to show for this mode. The following modes are applicable: