Incinerator Manual
(Resident Evil 3: Nemesis)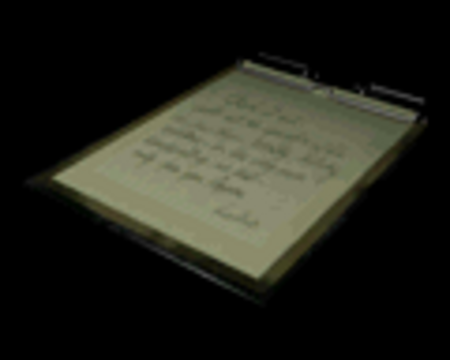 A document giving instructions on how to activate the auxiliary power circuit in order to power the Rail Cannon.
Transcript
INCINERATOR MANUAL

The incinerator plant is one of the facilities that burns the disposable items which are sent from the laboratory. The incinerator burns the waste materials that cannot be decomposed at the treatment room. It also supplies electricity to the facility by a thermal power electricity generator. Part of the electricity is stored in the big battery installed in the facility's underground area. The electricity is used as an auxiliary power source.

The auxiliary power circuit will be activated once the three "auxiliary circuit units" are properly placed in their sockets. In case the circuits are not connected automatically, a person can connect them manually to activate the system.
Location