Interview Transcript
(Resident Evil 2 Remake)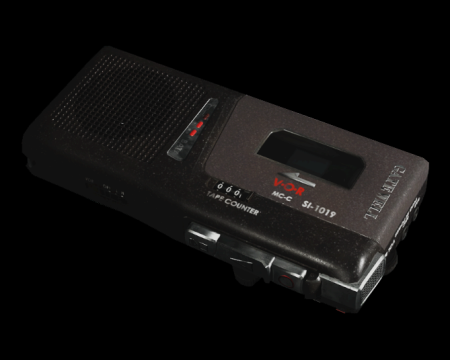 Transcript
— ...but that doesn't explain the rumors about the orphanage. I-I just find it way too coincidental Umbrella's one of the benefactors.

— You told me this interview was about the new scholarship Umbrella set up.

— Come on, Annette. Nobody cares about this. They want to know about the G-Virus, and the—

— Where did you hear about this?

— ...and that big fucking sinkhole in the city which, by the way, rumor has it goes straight to your underground lab.

— Now, are you going to talk to me or are you—

— This interview is over.

— Bitch.
Location
Jail - Police Station B1

Leon (Standard)

Received when you examine the body of Ben in the locked cell in the south west corner of the complex. You need to acquire two Power Panel Parts and use them on the electric panel next to the cell to open the cell.

View locationShow on map

Jail - Police Station B1

Leon [2nd] (Standard)

Received when you examine the body of Ben in the locked cell in the south west corner of the complex. You need to acquire two Power Panel Parts and use them on the electric panel next to the cell to open the cell.

View locationShow on map

Jail - Police Station B1

Leon (Hardcore)

Received when you examine the body of Ben in the locked cell in the south west corner of the complex. You need to acquire two Power Panel Parts and use them on the electric panel next to the cell to open the cell.

View locationShow on map

Jail - Police Station B1

Leon [2nd] (Hardcore)

Received when you examine the body of Ben in the locked cell in the south west corner of the complex. You need to acquire two Power Panel Parts and use them on the electric panel next to the cell to open the cell.

View locationShow on map

There are no locations to show for this mode. The following modes are applicable: