Grenades
(Resident Evil Zero)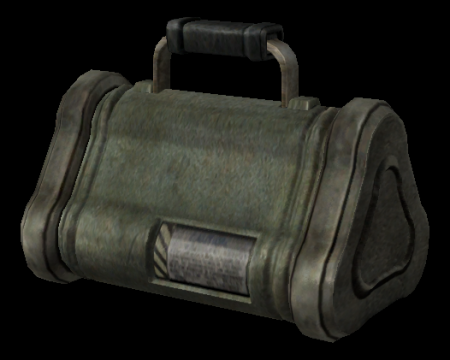 These grenades are filled with conventional explosives.
Standard ammunition for a grenade launcher, highly explosive, although not as precise as the other forms of rounds.
These rounds are used with the
Grenade Launcher
. They are powerful, but the damage isn't as concentrated as the other types of rounds. They are useful against Zombies and Plague Crawlers.
| | |
| --- | --- |
| Category | Weaponry (Ammunition) |
Statistics
| Game mode | Occurrences | Sum total |
| --- | --- | --- |
| Easy Mode | 3 | 18 |
| Normal Mode | 3 | 18 |
| Hard Mode | 2 | 12 |
Location
Small Library - Training Facility 2F

Easy Mode

Grenades (1×6) - On the bookshelf in the south west corner of the room.

View locationShow on map

Small Library - Training Facility 2F

Normal Mode

Grenades (1×6) - On the bookshelf in the south west corner of the room.

View locationShow on map

Small Library - Training Facility 2F

Hard Mode

Grenades (1×6) - On the bookshelf in the south west corner of the room.

View locationShow on map

Turntable Control Room - Factory 1F

Easy Mode

Grenades (1×6) - On the floor in the south east corner of the room.

View locationShow on map

Turntable Control Room - Factory 1F

Normal Mode

Grenades (1×6) - On the floor in the south east corner of the room.

View locationShow on map

Storage - Treatment Plant B9

Easy Mode

Grenades (1×6) - On the shelves in the south east area of the room.

View locationShow on map

Storage - Treatment Plant B9

Normal Mode

Grenades (1×6) - On the shelves in the south east area of the room.

View locationShow on map

Storage - Treatment Plant B9

Hard Mode

Grenades (1×6) - On the shelves in the south east area of the room.

View locationShow on map

There are no locations to show for this mode. The following modes are applicable: