Observatory Tower - Training Facility 3F
(Resident Evil Zero)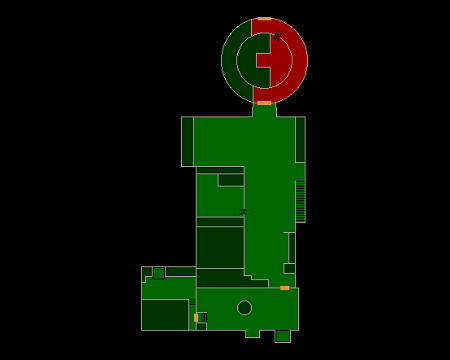 A domed observatory that sits at the northern end of the Training Facility. At the base of this tower is a control panel mechanism with three indentations. These indentations need to contain three unique tablets, namely the
Unity Tablet
, the
Obedience Tablet
and the
Discipline Tablet
.
Upon successfully placing all three tablets, the entire tower will partially lower into the water which in turn will allow you to access the
Outside Area
leading to the
Laboratory
. Additionally, the southern door in the tower will then lead to the
Outside Balcony
of the Training Facility.
This place is linked to the following locations:
Outside Balcony
,
Large Hall
,
Outside Area
.
Contents