Eveline Observation Log
(Resident Evil 7 Biohazard - Not a Hero)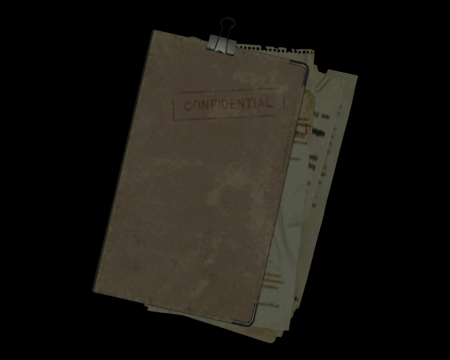 This document is Lucas' log of the observations of the bioweapon known as E-001, aka "Eveline". It details how she started out, how she infects and converts others into Molded, and her slow transformation from a child into an old woman.
Transcript
E-001 Log - July 22, 2016

Health: Good
Mental State: Good
Mutamycene Secretion: Normal
Other: n/a

Not much change.
She just plays with dolls all day.
Turned two guys Molded today.


E-001 Log - August 12, 2016

Health: Coughing, exhaustion
Mental State: Slightly stressed
Mutamycene Secretion: More than usual
Other: n/a

After playing ball with dad, she started complaining about being tired.
Turned one guy into Fat Molded.


E-001 Log - August 26, 2016

Health: Bad
Mental State: Stressed
Mutamycene Secretion: High
Other: Sudden aging.

She's aging all of a sudden:
losing weight, hair falling out, the works.
The more she screams, the more she vomits. Basement's heavily contaminated.
No apparent cause for the aging.
Gonna ask for further instructions.


E-001 Log - September 9, 2016

Health: Weak but stable
Mental State: Delusional, uncoherent
Mutamycene Secretion: Stable
Other: n/a

Aging has slowed, seems pretty stable.
Got the E-Necrotoxin from the company.
Orders are to use it "if she gets out of control."
And I thought I was the funny one.
Location
Experimentation Room - Research Facility

Easy

On the small trolley in the north east area of the room.

View location

|

Show on map

Experimentation Room - Research Facility

Normal

On the small trolley in the north east area of the room.

View location

|

Show on map

Experimentation Room - Research Facility

Professional

On the small trolley in the north east area of the room.

View location

|

Show on map

There are no locations to show for this game mode. The following game modes are applicable: