Anti-Materiel Rifle
(Resident Evil 6)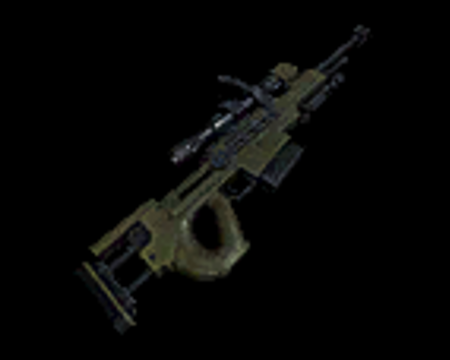 This enormous anti-tank rifle is incredibly powerful, allowing you to destroy multiple targets at long and close ranges. The weapon has a long delay after each shot, leaving you vulnerable if you miss your shot.
This weapon features two levels of zoom as well as a thermal scope, which highlights living creatures to reveal distant or hidden targets. It uses
1.27mm Ammo
.
This is one of Piers' default weapons.
| | |
| --- | --- |
| Category | Weaponry (Weapon) |
Attributes
| | |
| --- | --- |
| Characters | Piers |
| Alternate Fire | Thermal Scope |
| Shots Per Clip | 10 |
| Power | 1,000 |
| Critical Chance | 100 |
| Reload Speed | B |
| Firing Speed | D- |