Piece of the Holy Beast, Serpent
(Resident Evil 4)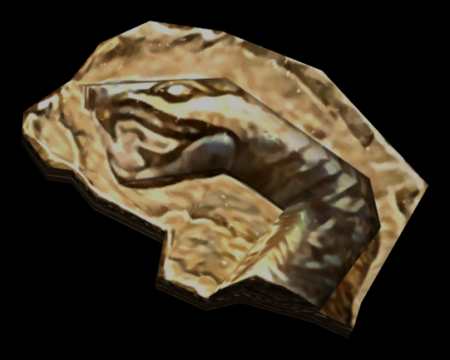 A piece of the object to be used at the wall relief.
A stone tablet depicting a serpent.
This is used inside the sand fortress area of the island. You need to place this, along with the
Eagle Piece
and the
Panther Piece
, into the wall relief in order to unlock the exit.
Location
Chapter 5-3

Normal

Sand fortress. Acquired automatically once you reach the central area of the fortress.

Chapter 5-3

Professional

Sand fortress. Acquired automatically once you reach the central area of the fortress.

There are no locations to show for this game mode. The following game modes are applicable: