Playing Manual 3
(Resident Evil 4)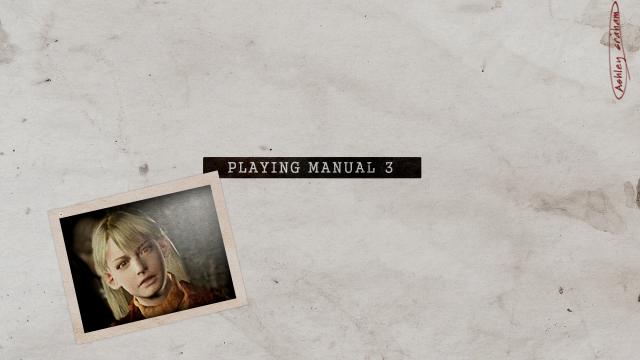 Controller Instructions for when
Ashley
is in your company.
Transcript
Playing Manual 3

*Control configuration changes are not reflected here.

Please pay careful attention to button functions.

Commands - Leon can give commands to Ashley to either "WAIT" or "FOLLOW" by pressing the R2 button.


Ashley and Action Button - Depending on the situation, Leon and Ashley can cooperate to get past various obstacles.


Ashley's Health - You can use recovery items not only on Leon but on Ashley as well.


Ashley and Game Over - Leon has failed his mission if Ashley is either killed or carried away by the enemy.
Location
There are no locations to show for this game mode. The following game modes are applicable: