Written Order to Supervisors
(Resident Evil 3: Nemesis)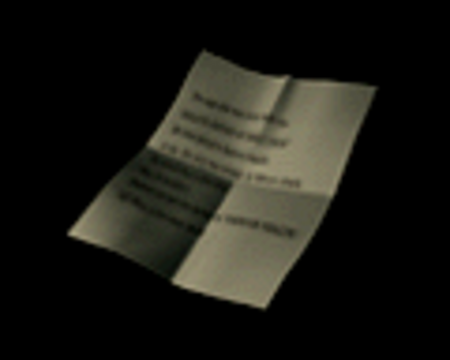 A document outlining the mission requirements for the supervisor's sent in alongside the UBCS.
Transcript
WRITTEN ORDER TO THE SUPERVISORS

Mission Requirements: Bravo 16

Obtain and secure sample of all the information pertaining to this case. Observe and record combat data on the UBCS.


Destroy all the evidence including the medical facility that has the medical treatment data.


Check the guinea pig's ability to accomplish the mission.

Once your mission is complete, evacuate the area. Remember that you must not help anyone who is not a supervisor, nor bring anything back that might be traced to where it belongs.
Location
There are no locations to show for this mode. The following modes are applicable: