Manager's Report
(Resident Evil 3: Nemesis)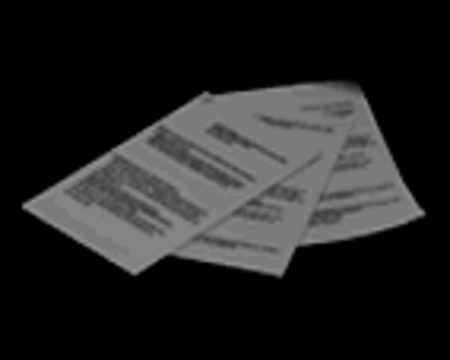 A report detailing the guidelines for entering the
Sales Office Storeroom
. Also giving clue as to what the password is to open the electronic lock.
Transcript
MANAGER'S REPORT

Before you begin your new position, please allow me to give you some advice. Some of the medicines in the storage room are unstable and their quality will deteriorate under changing temperatures or humidity. Therefore, you must remember to keep the temperature the same in the storage room at all times. You should personally check it everyday. Although the computer checks it around the clock, a machine is not perfect. Try and remember that a machine is no more than a tool to be used by people.

You must check all personnel coming and going to the storage room. Many dangerous drugs are stored there, if any of them are missing you have a serious problem on your hands. The door to the storage room is always locked, but when you let personnel into it, you will need to have them hand in their documents. And above all else, remember that if you find anything suspicious, contact your boss immediately.

If you forget the password to lock the door, try and remember that it is a word that everyone is familiar with. Don't forget that once a new product is shipped, the password will be updated again. You can always enter the password from the terminal of the PC for administration.
Location