[IMPORTANT] NEST-wide Alert
(Resident Evil 2 Remake)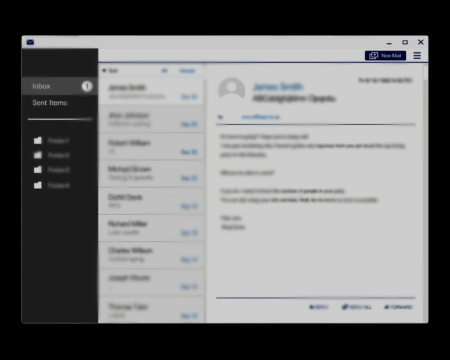 | | |
| --- | --- |
| Category | File (Laboratory) |
Transcript
Due to an incident in the North Area, all NEST personnel are to immediately use the "DEVIL" antiviral agent on themselves.

DEVIL is the only way to prevent G mutation. If you have been infected with the G-Virus, seek help immediately to target and destroy the G cells in your body.

This email is automatically generated in the event of an emergency. Please do not reply to this message.
Location
Security Room - Laboratory B1

Claire (Standard)

On the laptop on the desk on the east side of the room.

View location

|

Show on map

Security Room - Laboratory B1

Claire [2nd] (Standard)

On the laptop on the desk on the east side of the room.

View location

|

Show on map

Security Room - Laboratory B1

Claire (Hardcore)

On the laptop on the desk on the east side of the room.

View location

|

Show on map

Security Room - Laboratory B1

Claire [2nd] (Hardcore)

On the laptop on the desk on the east side of the room.

View location

|

Show on map

There are no locations to show for this game mode. The following game modes are applicable: