Barry's Picture
(Resident Evil)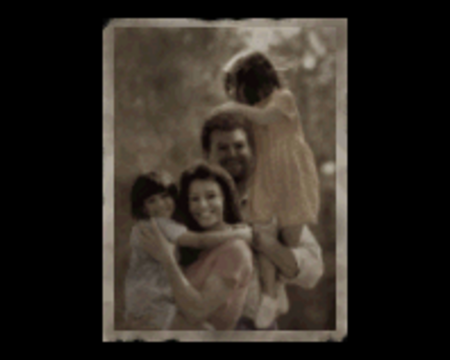 Given to
Jill
by
Barry
just before he dies, it's a picture of his family with a message on the reverse side.
Transcript
BARRY'S PICTURE

Barry's Picture.

Something is written on the back of the picture.

" My dearest Moira and Poly.

I hope you will grow up to be strong and beautiful woman and help to cheer up mother.

Your father will watching you all from heaven.

Dad"
Location