Alfred's Diary
(Resident Evil Code: Veronica)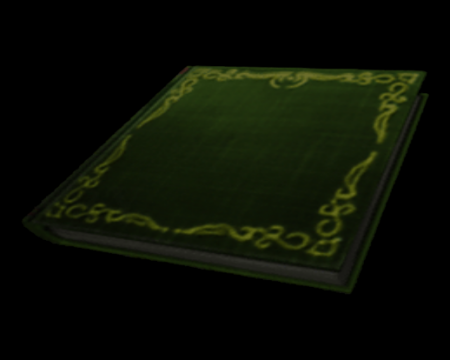 The diary of
Alfred Ashford
, revealing his thoughts towards his father Alexander and his sister
Alexia
.
Transcript
ALFRED'S DIARY

January 30th

There's a sealed room in the hallway located inside of the Antarctic facility. I don't know what is hidden there, but I do know how to get in.

I can use the three jewels that each one of our three family members wear as proof of being a legitimate descendant of the Ashford family. The only problem is, I do not know how I can gain possession of my father's proof.

February 17th

I finally succeeded in entering that sealed room. I never could have imagined that such an insane secret existed regarding the birth of both Alexia and myself...

I hate my father. That fool, Alexander... Now it is obvious that we were merely created in an attempt to cover my father's blunder. I can never trust him again. I must regain the glory of the Ashford family with my sister.

I have nothing to be afraid of, as long as Alexia is with me.

March 3rd

Alexia carried out the experiment on the human body that we've been talking about. Our useless father must be happy now, since he can finally contribute to the Ashford family.

The only thing we should be careful about is that the butler, Harman, does not become wise to our activities.

April 22nd

The experiment resulted in failure. Our father was useless after all. Even worse, he turned into a dangerous monster that is completely out of control.

We tied him down and locked him up in an underground prison cell. However, Alexia seems to be close to a solution. Beyond all my expectations, she now says that she wishes to conduct the experiment on her own body.

On top of that, she feels she must be kept asleep for 15 years in order to accomplish the experiment. Thanks to that idiot, I can't see my dear Alexia for as long as 15 years.

Alexia is going to sleep, with all of her trust relying upon me. Now, I am the only one who can protect Alexia.
Location