Green Catseye
(Resident Evil 4 - Separate Ways)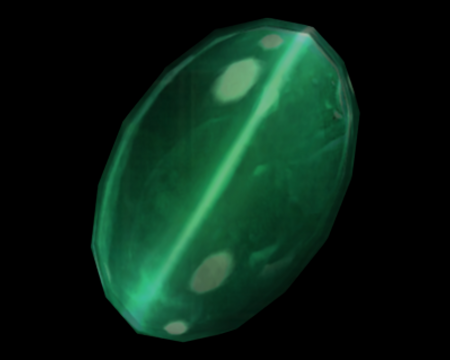 The marking on the side indicates that it was once set in something, but what? Nevertheless, a rare gem.
A medium-sized green gem.
In the first mission you need to place this inside the pedestal in the courtyard area behind the church after you have removed the
Round Insignia
in order to raise the gate.
Location
Chapter 1

Wooden bridge. On the floor at the far end of the wooden walkway.

There are no locations to show.