Regenerator
(Resident Evil 4)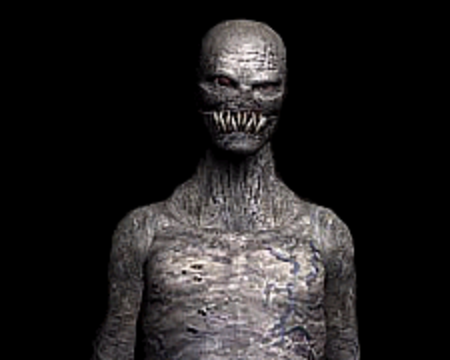 These fearsome, highly developed species are the latest creations of the Los Illuminados experiments. Their superior metabolism is capable of regenerating lost body parts within seconds. Fortunately, the speed in which the monsters can move is far from satisfactory fro the cult. This is due to a lack of communication between the individual Plagas that control their host from various spots on its body. Like chameleons, the parasites adapt to the Regenerator's skin and only become visible with infrared view.
Location
Chapter 5-1

Chapter 5-2

1 × Regenerator - Passageway. Lurks behind the metal shutter.

Chapter 5-4

1 × Regenerator - Security wing. Stands within the last cell on the left.