Sewer Worker's Notes
(Resident Evil 3 Remake)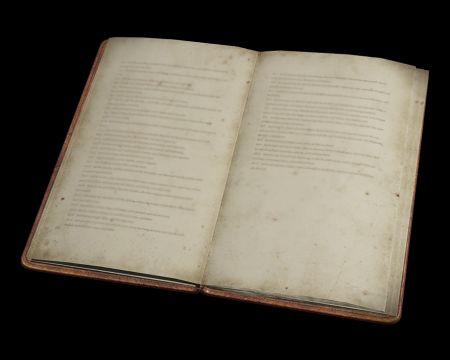 Transcript
It happened again.
They got Kane this time. I saw it all!
One of those things just...swallowed him whole, head to toe.

I tried to warn them when Bill went missing two weeks back. The cops said he'd probably skipped town, but I said no way!
Not with his baby coming any day!
But did they listen? Nope!

This is bullshit! Fucking puke-breathing, toad-faced motherfuckers! Every time I think I've lost them, another one pops out of the tunnels!

And it's not like I can count on the fucking cops! Don't trust those pencil-pushers at HQ either. Next time one of those freaks shows its face, I'm gonna hit it right in its big ugly mouth!
Location
North West Tunnel - Sewers Lower Waterway

Assisted

On the ledge next to the dead body in the open area at the end of the tunnel.

View location

|

Show on map

North West Tunnel - Sewers Lower Waterway

Standard

On the ledge next to the dead body in the open area at the end of the tunnel.

View location

|

Show on map

North West Tunnel - Sewers Lower Waterway

Hardcore

On the ledge next to the dead body in the open area at the end of the tunnel.

View location

|

Show on map

North West Tunnel - Sewers Lower Waterway

Nightmare

On the ledge next to the dead body in the open area at the end of the tunnel.

View location

|

Show on map

North West Tunnel - Sewers Lower Waterway

Inferno

On the ledge next to the dead body in the open area at the end of the tunnel.

View location

|

Show on map

There are no locations to show for this mode. The following modes are applicable: