Special Forces Recording
(Resident Evil 2 Remake)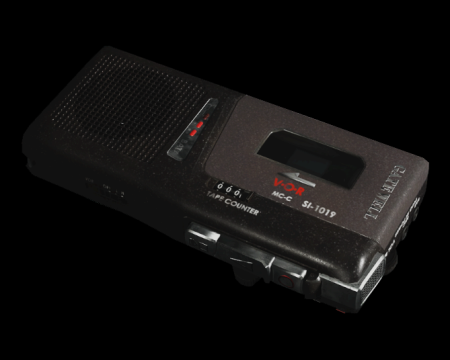 | | |
| --- | --- |
| Category | File (Laboratory) |
Transcript
— Alpha to Ghost.
Target moving to the West Area. Must be going to retrieve the G-Virus and antiviral agent.

— This is Ghost. Understood.
Rendezvous at Point W-3.

— Roger.

— This is Alpha. Arrived at destination

— Understood.
Stand by for target.

— This is Alpha, I've got eyes on the target.
He's going to open the safe.

— Roger.
Awaiting the signal

— Got eyes on the G-Virus.

— We're going in...

— Doctor Birkin, you'll come along with us quietly.
Location
Main Shaft - Laboratory B1

Leon (Standard)

On the body of the U.S.S. soldier next to the north door.

View location

|

Show on map

Main Shaft - Laboratory B1

Claire (Standard)

On the body of the U.S.S. soldier next to the north door.

View location

|

Show on map

Main Shaft - Laboratory B1

Leon [2nd] (Standard)

On the body of the U.S.S. soldier next to the north door.

View location

|

Show on map

Main Shaft - Laboratory B1

Claire [2nd] (Standard)

On the body of the U.S.S. soldier next to the north door.

View location

|

Show on map

Main Shaft - Laboratory B1

Leon (Hardcore)

On the body of the U.S.S. soldier next to the north door.

View location

|

Show on map

Main Shaft - Laboratory B1

Claire (Hardcore)

On the body of the U.S.S. soldier next to the north door.

View location

|

Show on map

Main Shaft - Laboratory B1

Leon [2nd] (Hardcore)

On the body of the U.S.S. soldier next to the north door.

View location

|

Show on map

Main Shaft - Laboratory B1

Claire [2nd] (Hardcore)

On the body of the U.S.S. soldier next to the north door.

View location

|

Show on map

There are no locations to show for this game mode. The following game modes are applicable: