MO Disk (Code A)
(Resident Evil Outbreak File #2)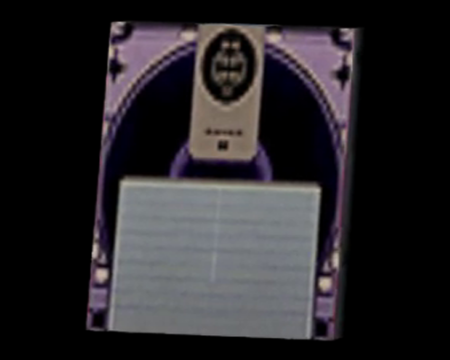 This disk contains "Code A" analysis data.
An encrypted data disk that can store complex algorithms and security pass codes. This disk has been loaded with an additional code.
This disk is used within the "End of the Road" scenario. It contains the codes necessary for activating the
Tyrant
program. In its current state it can be given to Dr Carter in the
observation mezzanine
to activate the Tyrant, but it can also be loaded with additional data in the corner of this room to create
MO Disk (Code B)
. This action will earn you more scenario points.
The disk in this form also has an additional function. It can be used on the computer in the
special research room
to obtain an additional file, namely the
Experiment Participants
file.
| | |
| --- | --- |
| Category | Key item (End of the Road) |
Location
Mainframe - Umbrella research facility

Easy

To acquire this you must use an

MO Disk

on the decryption device in the south east corner of the room.

View location

|

Show on map

Mainframe - Umbrella research facility

Normal

To acquire this you must use an

MO Disk

on the decryption device in the south east corner of the room.

View location

|

Show on map

Mainframe - Umbrella research facility

Hard

To acquire this you must use an

MO Disk

on the decryption device in the south east corner of the room.

View location

|

Show on map

Mainframe - Umbrella research facility

Very Hard

To acquire this you must use an

MO Disk

on the decryption device in the south east corner of the room.

View location

|

Show on map

There are no locations to show for this mode. The following modes are applicable: