Raccoon Today
(Resident Evil Outbreak File #2)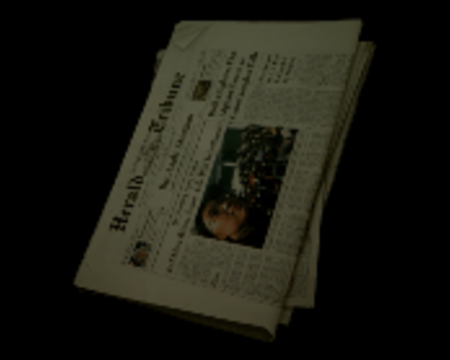 This file is available during the "Underbelly" scenario.
Transcript
"Raccoon Today"

September 11, 1998
UMA in the Arklay Mountains? An enormous insect measuring an estimated 6 feet and sporting a formidable set of pincers has been spotted in the West Arklay region.

Campers recently reported the sudden appearance of 2 or 3 of the beasts near their tent, crawling low to the ground. Their hunting dog was attacked and spent 2 weeks under a veterinarian's care.

Graham Barrows (52), an entomologist and assistant professor at Raccoon University, insists that no such insect could possibly exist. He refers to the rash of sightings as "Nothing more than mass hysteria."
Location
East concourse - Raccoon City subway - Subway B1F

Easy

Automatically acquired when you pick up Newspaper 1, which is on the ground between the two southern pillars in the middle of the room.

View locationShow on map

East concourse - Raccoon City subway - Subway B1F

Normal

Automatically acquired when you pick up Newspaper 1, which is on the ground between the two southern pillars in the middle of the room.

View locationShow on map

East concourse - Raccoon City subway - Subway B1F

Hard

Automatically acquired when you pick up Newspaper 1, which is on the ground between the two southern pillars in the middle of the room.

View locationShow on map

East concourse - Raccoon City subway - Subway B1F

Very Hard

Automatically acquired when you pick up Newspaper 1, which is on the ground between the two southern pillars in the middle of the room.

View locationShow on map

There are no locations to show for this mode. The following modes are applicable: